Second edition of the Saudi Cinema Night in Paris
Established by the Red Sea International Film Festival, Saudi Cinema Nights were a great success for their first edition in June 2021 in Jeddah, Saudi Arabia. For a weekend, the principle aims to highlight recent works of talented young Saudi directors, some of whom have already been awarded international distinctions. The films, whether long or short, are screened and commented on in turn by the directors and their Saudi actors in a friendly and interactive atmosphere with the public.

On Monday, May 16, on the eve of the opening of the Cannes Film Festival, the Parisian public was invited to come and discover some of these new Saudi cinematographic nuggets on the occasion of the second edition of the Saudi Cinema Night.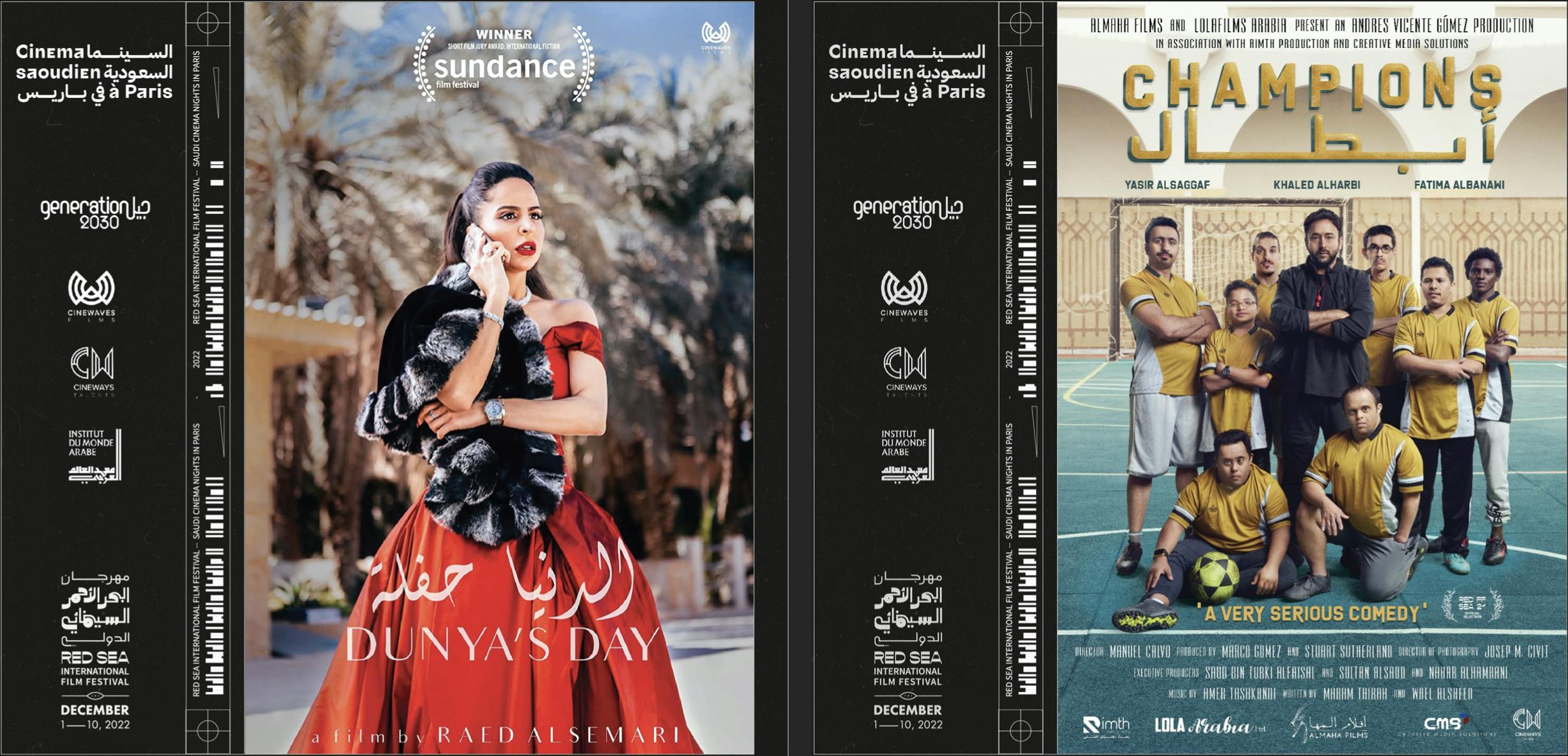 At the initiative of the Franco-Saudi friendship association Generation 2030, this exceptional evening offered the screening of the award-winning short film Dunya's Day in the presence of the young and talented director Raed Alsemari. It was followed by the screening of the feature film Champions presented by leading actor Yasir AlSaggaf, a prominent Saudi media personality. In total, 1h47 of discovery of a Saudi cinema today in full renaissance. The evening was introduced by both Jack Lang, President of the Arab World Institute, and Mohamed Turki, Chairman of the Red Sea International Film Festival Committee.